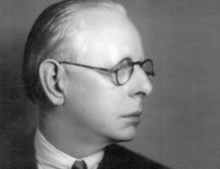 Jesse Livermore
Reminseses of a Stock Operator
"Just remember, without discipline, a clear strategy, and a concise plan, the speculator will fall into all the emotional pitfalls of the market - jump from one stock to another, hold a losing position too long, and cut out of a winner too soon, for no reason other than fear of losing profit. Greed, Fear, Impatience, Ignorance, and Hope will all fight for mental dominance over the speculator. Then, after a few failures and catastrophes the speculator may become demoralised, depressed, despondent, and abandon the market and the chance to make a fortune from what the market has to offer."
The Trader Trainer Course
​
2 Day's Intensive 1- 2- 1 Trader Mentoring:

​

Introduction to the Financial Markets ​

Introduction to Trading
​
2 Months Post Course Support
​
The Course fee:
​
Select Location GBP 3995.00
London Based GBP 2495.00
​
NB: Discount Codes.
​
Bank: Barclays Bank
Account Name: Fountainhead Investments Ltd
Account No: 53325520
Sort Code: 20 - 32 - 06
Reference: ( Your Initials and Name)
​
Payment to be made within the next 2 Working Days ( T + 2)
If payment not received within T + 2 the application will expire.
​